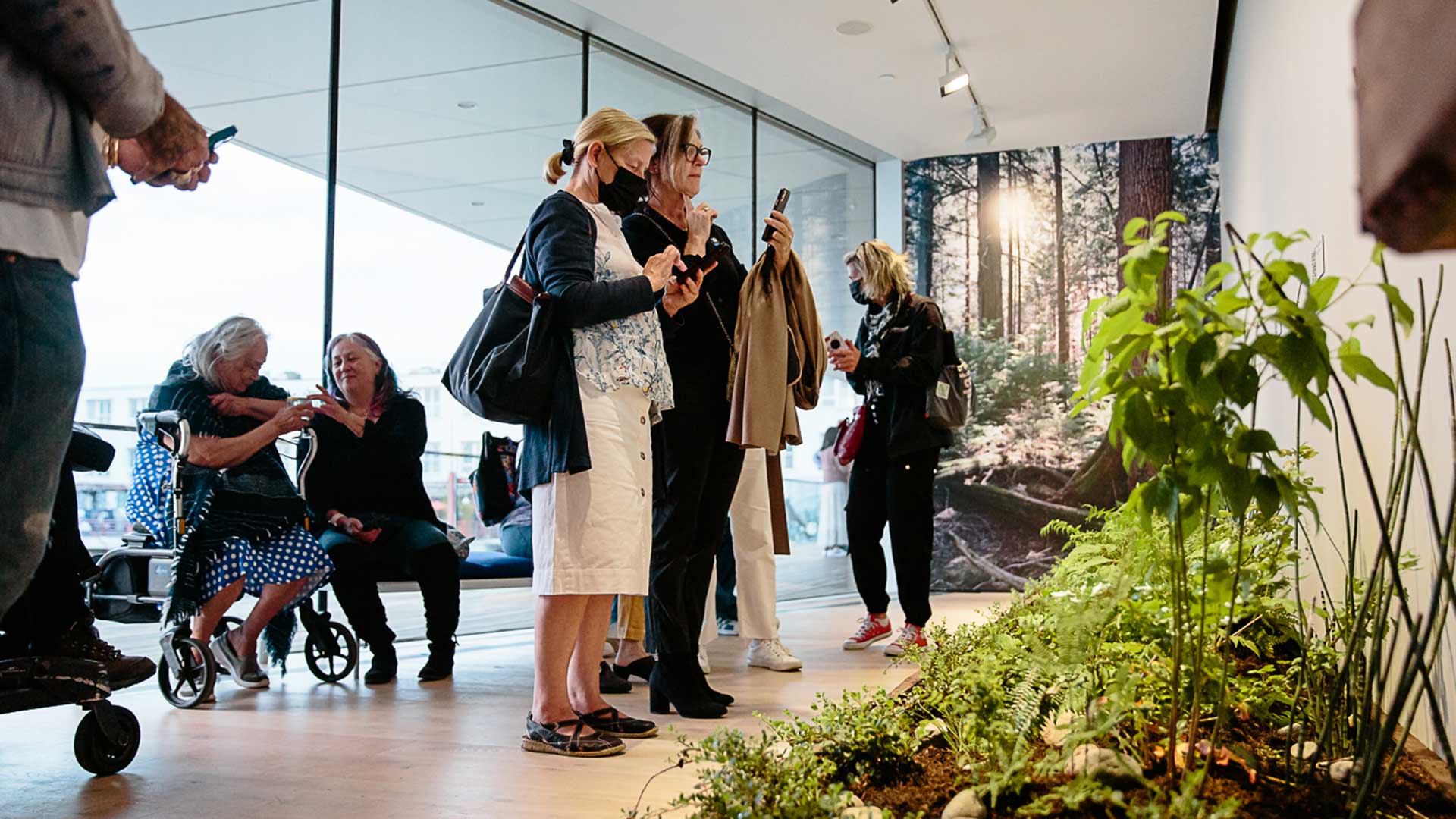 The Polygon is committed to inclusivity, believing that art should be accessible to all people. The Polygon works to create a welcoming, barrier-free space for EVERYONE.
The Polygon has removed financial barriers to participation: admission to The Polygon is offered on a by-donation basis (all day, every day) thanks to BMO Financial Group. Exhibition tours, talks, and outreach programs are also offered by-donation.
The Gallery is working to expand its audience by providing multi-lingual exhibition tours in English, Farsi, French, Mandarin, and Spanish; Accessibility Tours are available for anyone with a disability or who feels barriers to participation during a typical tour.
The Polygon has ensured that its new facility meets or exceeds all standards for a fully accessible building, and works with an accessibility advocate to audit operations regularly.
The Polygon is committed to the development of lens-based practices and to creating pathways for new voices within the medium, particularly new narratives from artists traditionally outside the Eurocentric standard of many art galleries.
Importantly, The Polygon prioritizes the presentation of work by artists who reflect the diversity of its community.
Of primary importance, the Gallery continues to expand its engagement with Indigenous communities, particularly the Squamish and Tsleil-Waututh Nations. The Polygon's ongoing consultation with the Squamish Nation is stewarded by Chief Janice George, who sits on the Gallery's Board of Directors. The Polygon engages Nahanee Creative and Ta7talíya Nahanee to facilitate and implement its decolonizing practices.
The Polygon's Outreach Partner Program provides free admission passes to community organizations that serve underserved audiences.
Very deliberately, Gallery staff includes a diversity of genders, cultures, first languages, sexualities, and generations.