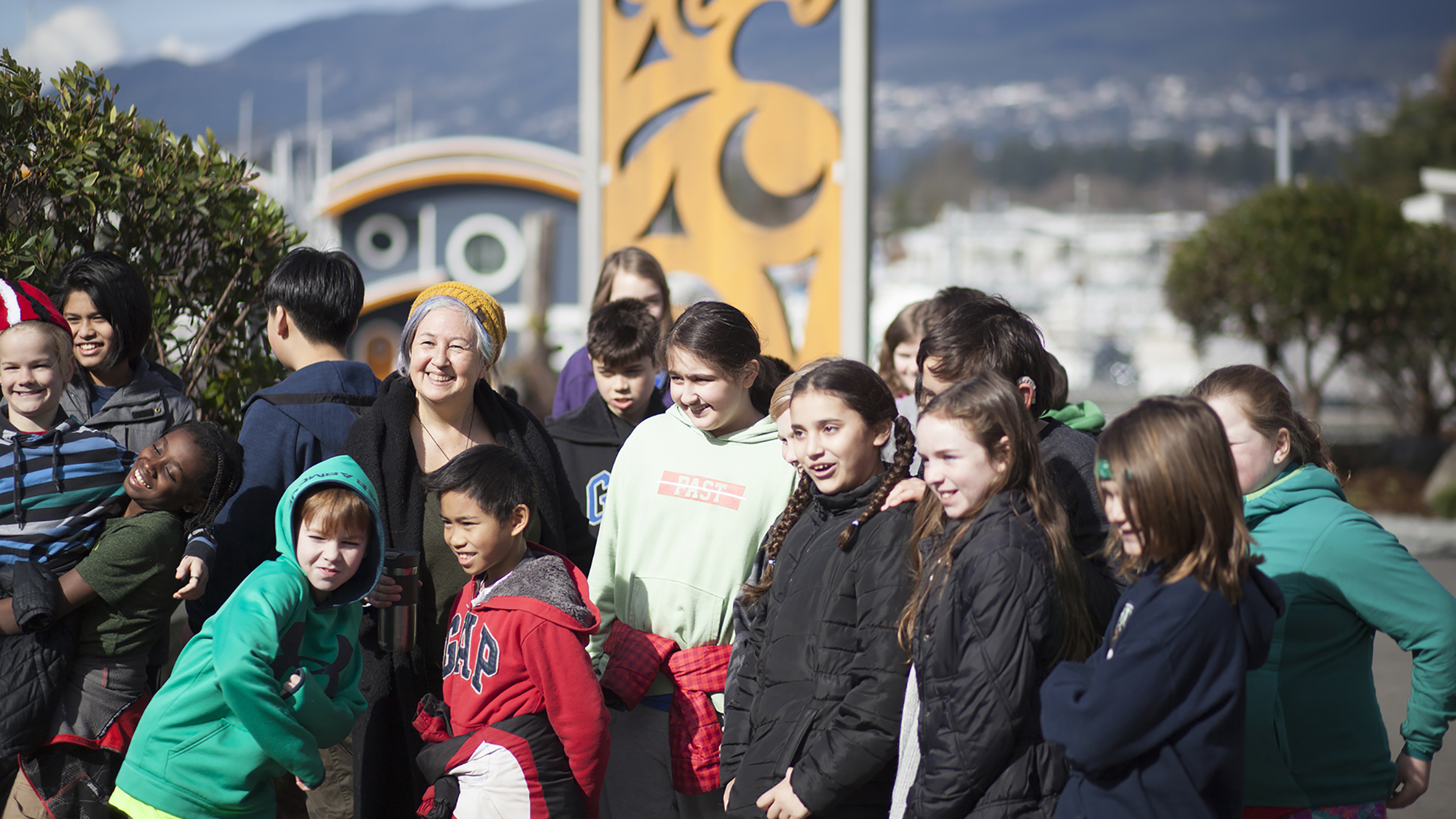 Gallery School
The cornerstone of The Polygon Gallery's elementary school program, Gallery School invites teachers to move students outside of their classrooms for an entire week: instead of going to school, they come to The Polygon. The week is a catalyst for a long-term program developed by the classroom teacher and provides a unique opportunity for students to be immersed in a site all day, every day, allowing them to slow down and take ownership of their surroundings. With an artistic and cultural lens, and including direct encounters with professional artists, an interdisciplinary approach to all facets of the core curriculum helps young learners draw new connections to the world around them.
If you are a teacher interested in participating in Gallery School, please email galleryschool@thepolygon.ca.
Generously Supported By
Edith Lando Charitable Foundation
The Lind Prize
The Philip B. Lind Emerging Artist Prize has been established to support emerging artists working with photography, film, and video, and reflects The Polygon's long history of nurturing new talent among the province's visual artists. Every year, post-secondary visual art instructors are invited to nominate a student enrolled in a BFA or MFA program in British Columbia. Shortlisted students are profiled in an exhibition, and the winner is awarded a commissioning prize, for the production of a new work to be displayed at The Polygon.
The Lind Prize is made possible through a generous donation from Rogers Communications to honour Phil Lind's commitment to the company over 40 years.