The Polygon is pleased to present our 2022 Summer Programming. Always by donation, courtesy of BMO Financial Group, you are invited to enjoy performances, talks, film screenings, tours, and VR experiences that build on ideas presented in our exhibition Ghosts of the Machine. Events take place primarily on Thursday evenings, and your donation also includes admission to our outdoor movie night Deckchair Cinema. Produced in partnership with Love Intersections, a media arts collective made up of queer artists of colour dedicated to collaborative filmmaking and relational storytelling.
Banner Image: Alger Ji-Liang
Ghosts of the Machine Film Programme # 1: Bodies In Flux
Thursday, June 30
7:00pm-8:00pm
Three short films that expand the possibilities of the body. Across these films, the body is treated as an empty vessel to be customised; as a terrain on which we build our digital identities; and as a powerful force for connection and understanding. By pushing the boundaries of the body, these artists centre artificial, virtual, and nonhuman subjects, raising provocative insights around who, and what, is deserving of personhood.
Post-screening talkback with Ghosts of the Machine Curator Elliott Ramsey
Image: Andrew Thomas Huang, Flesh Nest, film still

OSMOSi: 422 Unprocessable Entity
Thursday, July 7
7:00pm – 8:00pm
OSMOSi: 422 Unprocessable Entity is a new solo interdisciplinary performance by Nancy Lee. Personifying working subroutines in service apps, this performance reflects on the religion of workism and precarity of gig economy labour.
Post-performance talkback with Nancy Lee
Image: Clarence Tang
Art & the Blockchain: A Conversation between Elliott Ramsey and !Kona Katranya
Thursday, July 14
7:00pm – 8:00pm
In this discussion, The Polygon's Curator Elliott Ramsey is in conversation with !Kona Katranya about new, boundary-pushing forays into digital art. Inspired by the themes of Ghosts of the Machine, their ranging conversation will consider how artists are appropriating the new blockchain technologies, the possibility for artistic intervention on these emergent and arguably neoliberal platforms, and whether NFTs will ever be any good.
Image: Elliott: Lauren Zbarsky / !Kona – Jen Sungshine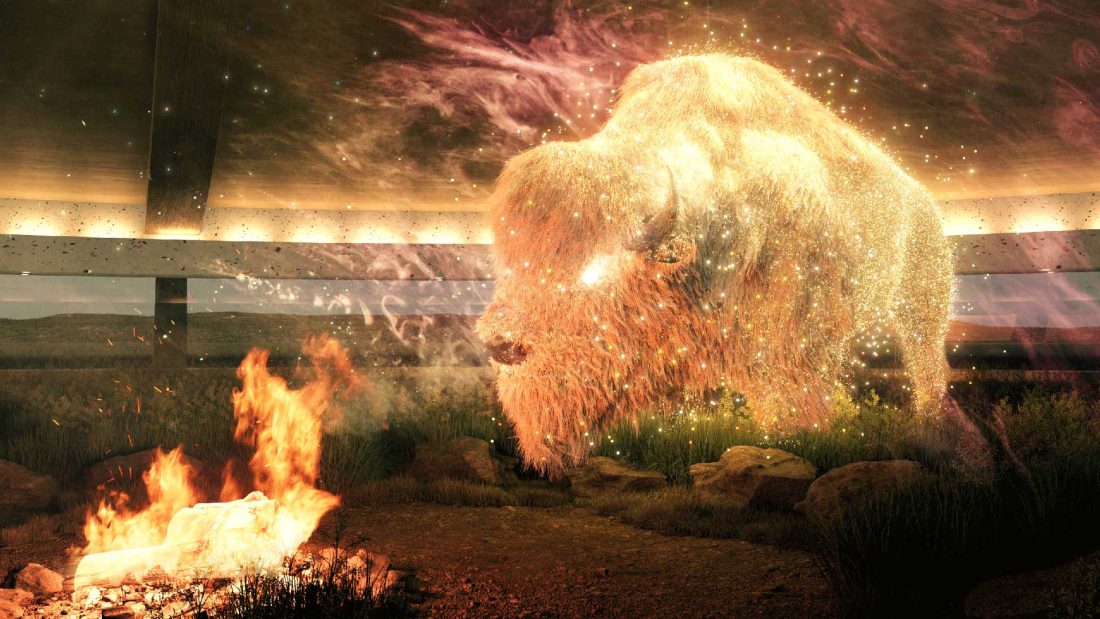 VR Film Showcase featuring Vancouver Premiere of This Is Not A Ceremony
Thursday, July 21
4:00pm – 8:00pm
You're invited to witness an unforgettable cinematic VR experience, guided with care and kindness by tricksters, matriarchs and buffalo as you confront some of the darker sides of living life in Canada while Indigenous. Curated by IMA Media.
Written and directed by Ahnahktsipiitaa (Colin Van Loon), This is Not a Ceremony had its premier at the 2022 Sundance Film Festival, followed by screenings at The Tribeca Film Festival. It takes you beyond the veil of traditional media and transports you directly into another realm, where past, present and future are one; where colonial rules and assumptions are forgotten; and where we can finally get to the truth of the matter.
Image: Ahnahktsipiitaa, This Is Not A Ceremony, video still
Indoor Plant Tour & Artist Talk with Cease Wyss
Thursday, July 28 Thursday, August 11
7:00pm – 8:00pm
Please note new date
Join Skwxwú7mesh ethnobotanist and artist Cease Wyss in a guided plant tour of her indoor garden installation in Ghosts of the Machine. This original commission features local plants in Wyss' garden: huckleberries, conifers, blueberries, red osier dogwood, cascara, and various low-growing plants. The garden also features augmented-reality elements that, when scanned using a smartphone, allow users to view original virtual artworks by five Indigenous artists, developed with the support of the IM4 VR/AR Lab.
Image: Alison Boulier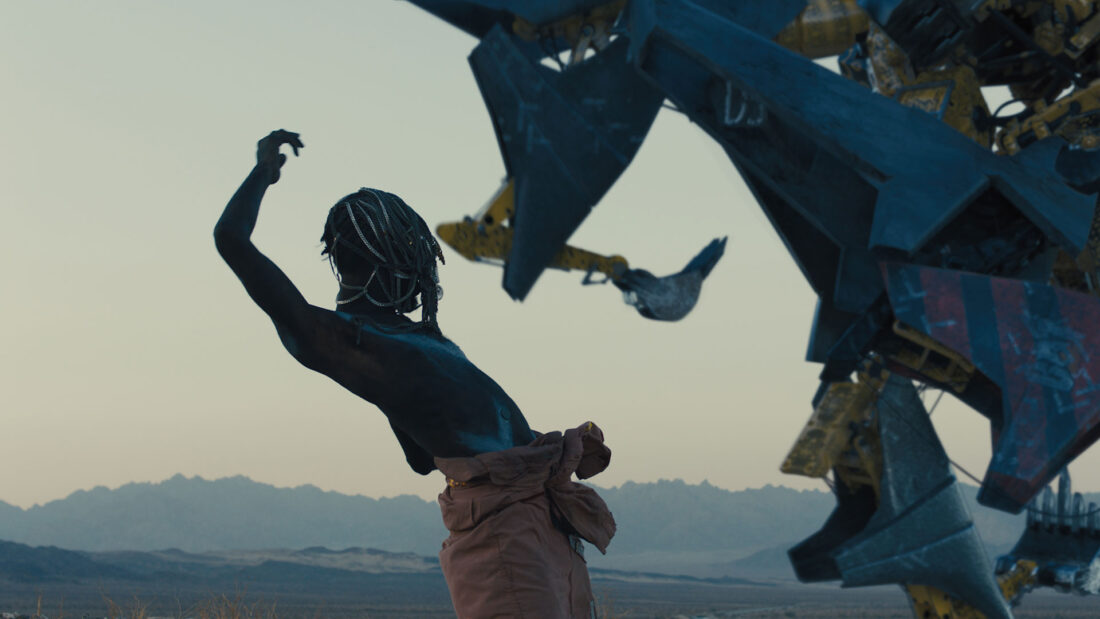 Ghosts of the Machine Film Programme # 2: Touch/Screen
Thursday, August 4
7:00pm – 8:00pm
This second curated programme of short films, presented in conjunction with Ghosts of the Machine, traces the material imprint of digital technology on the physical world. These films transport us from undersea ecosystems under threat from human activity, to a hypothetical nonprofit trying to convert "likes" on social media into tangible assets, to a dreamlike vision of a future Congo, in which the rare earth metals mined there – rather than being exported en masse – enrich and transform their country of origin.
Image: Kordae Jatafa Henry, Earth Mother, Sky Father, film still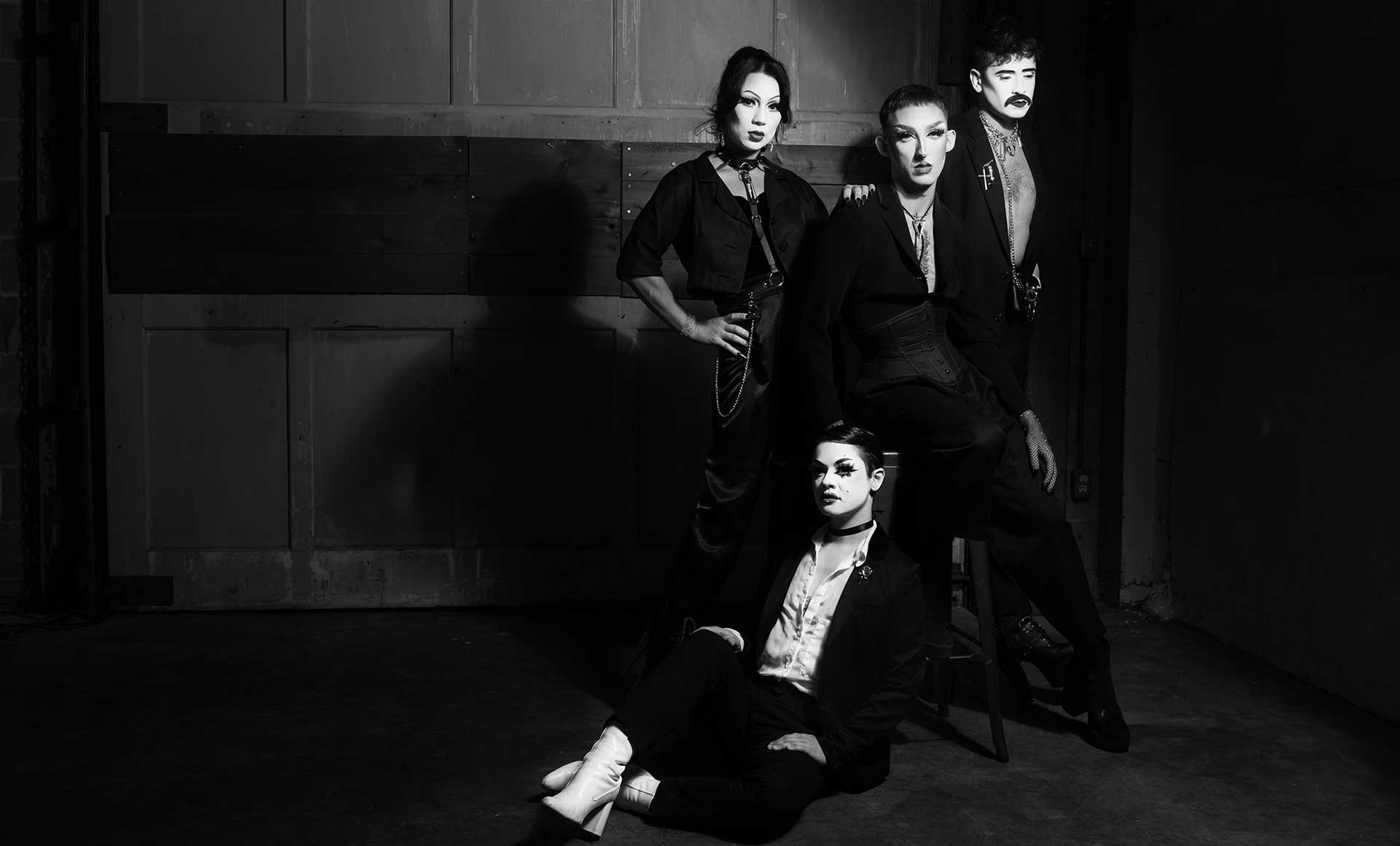 Ghosts of the Machine Closing Tour with special guests, The Darlings
Saturday, August 13
1:30pm
For the final Saturday of Ghosts of the Machine, curator Elliott Ramsey will lead a guided tour of the exhibition, featuring a new piece of live performance art by The Darlings. The Darlings will inhabit the immersive installations of Ghosts of the Machine for one afternoon only, responding in real time to the works on view.
Image: Ray McEachern