In this episode, artist Derya Akay is in conversation with educator Stephanie Bokenfohr about Akay's exhibition Meydan. There is also a bonus episode that is a described tour of Meydan. Described tours are intended to increase accessibility for people who are blind or partially-sighted.
You can listen with the player above or iTunes, Spotify, and Google Podcasts.
Follow us on Instagram for more content from this episode.
Banner image and episode art: Rachel Topham Photography
Derya Akay, photo by Dennis Ha, and Stephanie Bokenfohr, photo by Kelvin Lee
Derya Akay is a Vancouver artist working in sculpture, photography, installation and performance whose installation, Meydan, is on view at The Polygon until August 1. Stephanie Bokenfohr is an arts educator and independent producer focused on performance and access,and is the Public Programs Coordinator at the Vancouver Art Gallery.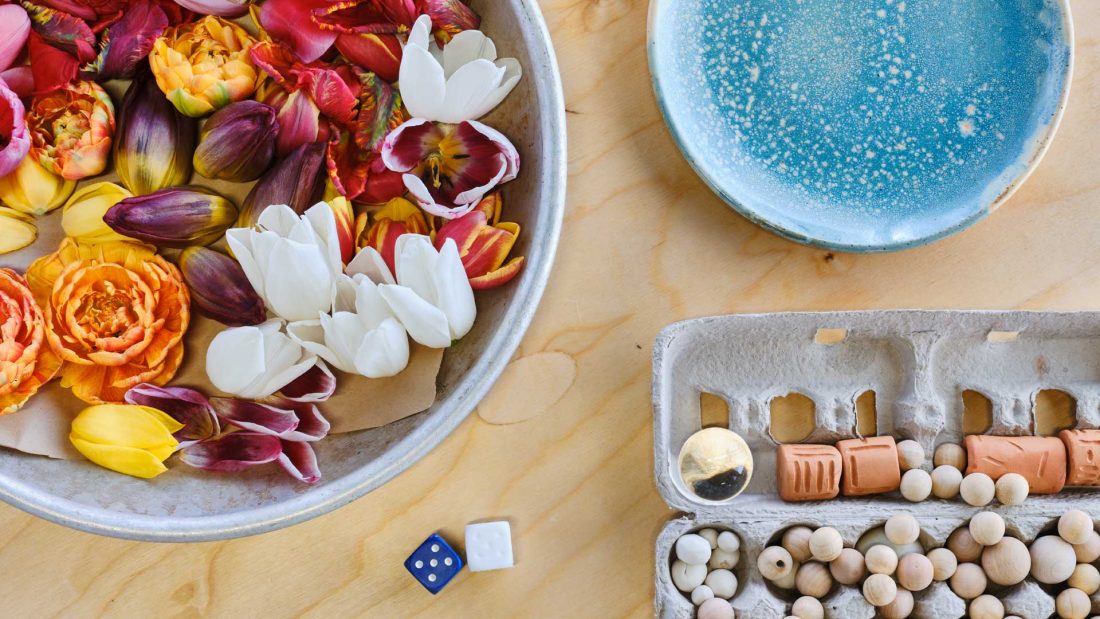 Install view of Meydan by Rachel Topham Photography
A meydan in Turkey is a town centre that serves as a market place where the exchange of goods becomes a lively space of social encounters and mutual aid. Through various sculptural displays, as well as interventions into the gallery structure itself, Derya Akay alludes to the ad-hoc conditions of provisional markets, transforming the gallery space into a potential gathering place of communal exchange. This open-ended display of everyday things, including organic materials in various states of transformation, is a type of living artwork, always in flux. While favouring salvaged materials and deskilled gestures, Akay clearly also appreciates craft traditions of handblown glass, ceramics, and textiles. The artist works in Meydan primarily on Thursdays when complimentary food items are offered for takeaway.
A co-commission with the Burrard Arts Foundation
Find out more about Meydan here.
Subscribe to The Polygon Podcast on iTunes, Spotify, and Google Podcasts.