In this episode, Response: Our Land Narrative artist Esteban Pérez is in conversation with artist Aaron "Splash" Nelson-Moody about the process and protocol surrounding Pérez's Earth Project.
You can listen with the player above or iTunes, Spotify, and Google Podcasts.
Follow us on Instagram for more content from this episode.
Banner image and episode art: Rosalina Cerritos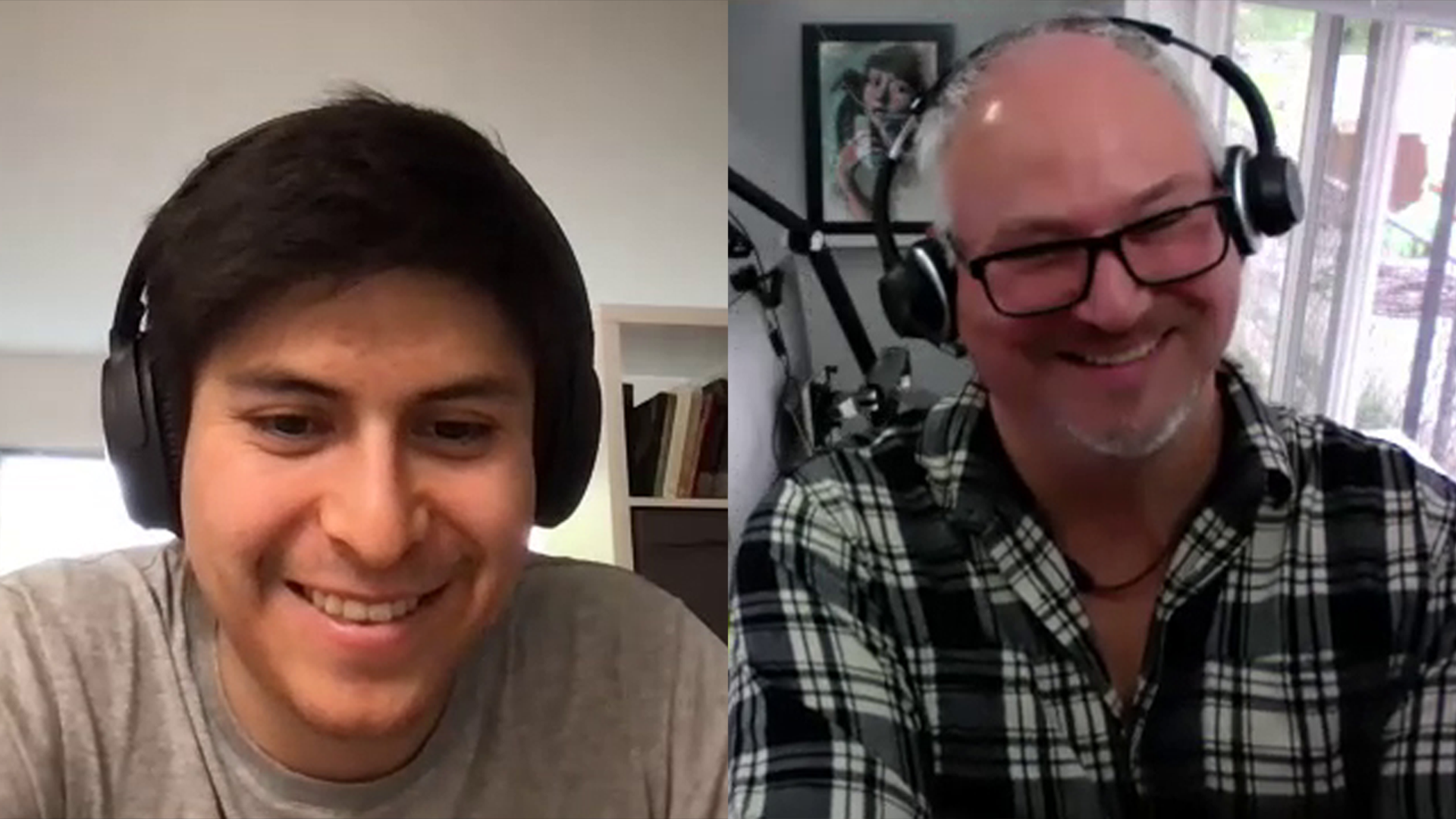 Esteban Pérez and Aaron "Splash" Nelson-Moody
Esteban Pérez (b. 1992, Quito, Ecuador) has been part of exhibitions such as: 'Triplete' (No lugar, 2018), 'dissipare' (Khora, 2018), and Premio Brasil (Centro de Arte Contemporáneo, 2017). In 2020, he was the recipient of The Audain Travel Award in Vancouver. In the same year, he won the 2nd Place Award in RAW, an MFA online exhibition, organized by the University of Montana, USA. He was selected for the Premio Brasil–Arte Emergente (CAC), an award funded by the Brazilian embassy in Quito for the promotion of emerging contemporary artists. In 2019, he had his first solo show Transitory (Más Arte, 2019). Currently, he is pursuing an MFA degree at Emily Carr University of Arts + Design in Vancouver, BC.
Aaron Nelson-Moody / Tawx'sin Yexwulla (Squamish) is an educator who has worked to rekindle Coast Salish art and culture, and also share important traditions of intercultural connection in schools and through community projects. He currently works as an Instructor in the Department of Fine Arts at Langara College where he teaches Indigenous woodcarving, and maintains his own artistic practice.
Esteban Pérez and Aaron Nelson-Moody, still from Digging a hole in the Earth, 2019, single-channel video, sound.⁠ Image courtesy the artists. Video: Rosalina Cerritos
In March 2021, Response: Our Land Narrative premiered as the first of two group presentations at The Polygon of artworks by participants of the Response program. These projects activated stories and conversations about connection, resistance, and migration, but it was long before joining Response that Esteban Pérez began engaging with community and territory in a way that would prove transformative for him and his practice.
Upon arriving in Vancouver from Ecuador in 2019 to begin MFA studies at Emily Carr University of Art + Design, Pérez was introduced to phrases like 'First Nations' and 'unceded territory' — in an effort to learn about the meaning of these words, he reached out to staff at ECUAD's Aboriginal Gathering Place who connected him with Squamish Nation artist Aaron Nelson-Moody who would guide Pérez through protocols of intercultural connection. Their conversation describes their shared journey, and captures a particular experience of curiosity, unsettling, and growth.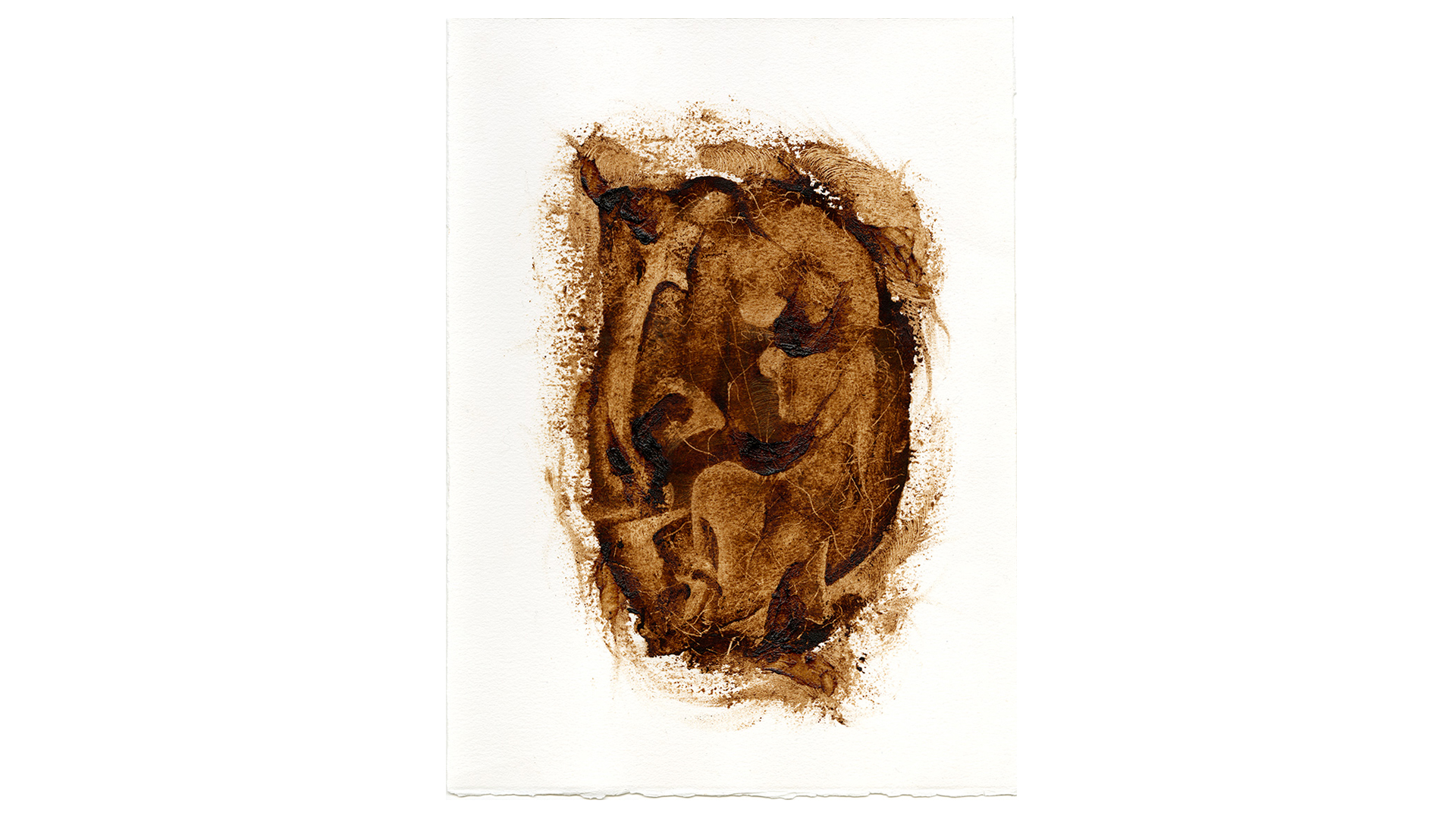 Esteban Pérez, Liquid Beings (detail), 2021, red cedar pigment on paper, sound. ⁠
Photo: Esteban Pérez.

The Response program is a collaboration between The Polygon Gallery and First Nations Student Services and the Indigenous Digital Filmmaking Program at Capilano University. Response incites ways of responding artistically to historical and contemporary images of Indigenous cultures through workshops led primarily by Indigenous artists and Knowledge Keepers, and culminates in a showing of participants' work at The Polygon Gallery. Open to creators with an interest in visual and media arts, priority is given to Indigenous participants.
For more information, please visit our Education page.
Subscribe to The Polygon Podcast on iTunes, Spotify, and Google Podcasts.