In this episode, The Polygon's Assistant Curator Justin Ramsey is in conversation with artists Marisa Kriangwiwat Holmes and Maya Beaudry about their exhibition Everything Leaks.
You can listen with the player above or iTunes, Spotify, and Google Podcasts.
Follow us on Instagram for more content from this episode.
Banner image and episode art: Rachel Topham Photography.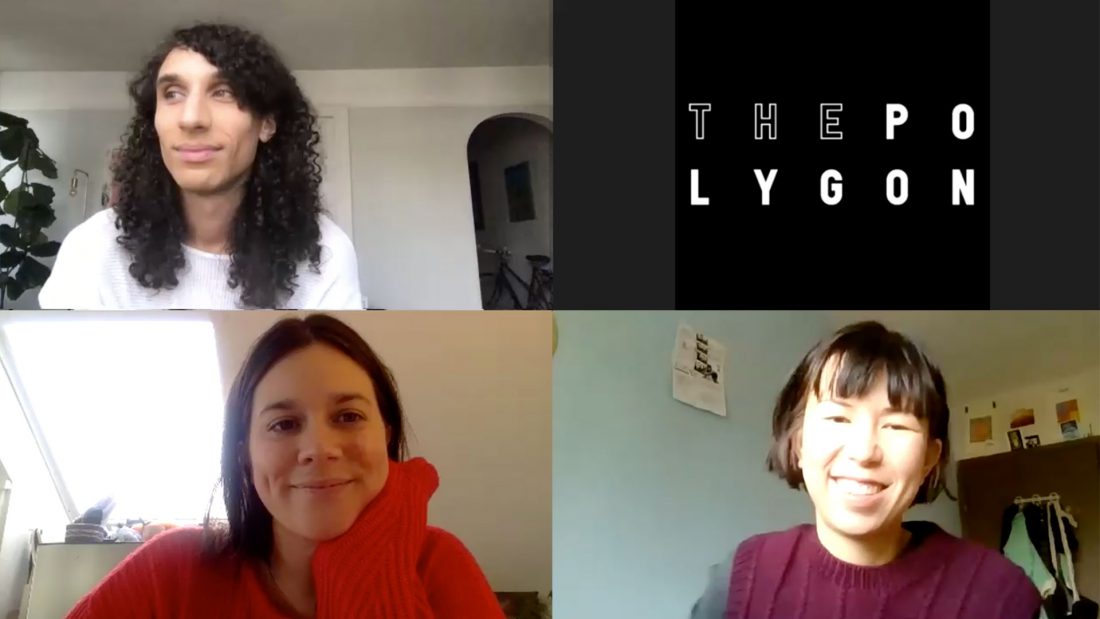 Marisa Kriangwiwat Holmes (b.1991, Hong Kong) is a multidisciplinary artist working primarily in photography, but whose mediums also encompass sculpture and music. Recent exhibitions include ​Open Heart, Run Off,​ Sibling Gallery, Toronto; and Green Glass Door, Trapp Projects, Vancouver. Other projects include a current public art commission with the City of Vancouver's Platforms 2020 program, as well as a forthcoming exhibition with Cuedlice Brazelton at Blinkers, Winnipeg, in July 2021. Kriangwiwat Holmes holds a BFA in Photography from Emily Carr University of Art and Design, and was the 2017 recipient of the Philip B. Lind Prize.
Maya Beaudry (b. 1988, Vancouver) received a BFA from Emily Carr University of Art and Design in 2013 and an MFA from the California Institute of the Arts in 2017. She has exhibited work in Vancouver, Montréal, St. John's, and Los Angeles, with solo exhibitions in Berlin and Marseille. She was the recipient of the Hnatyshyn Foundation William and Meredith Saunderson Prize for Emerging Artists, the Royal Canadian Academy of Arts/CD Howe Award, and has participated in residencies at Triangle France in Marseille and September Spring at the Kesey Farm. She lives and works on the unceded lands of the Musqueam, Squamish and Tsleil-Waututh Nations.
Photo: Rachel Topham Photography.
Everything Leaks is an experimental collaboration between Marisa Kriangwiwat Holmes and Maya Beaudry. Noticing that their artistic interests were often in alignment, the two artists embarked on a year-long project to incorporate each other's methods into their work.
Throughout the exhibition, Maya's use of textiles influences Marisa's appropriation of demolition bags, which form the basis for collages of found photographs and other material. Demo bags are designed to hold anything, so the slippage of photos and sculptural elements out of them relates to the fluid exchange of ideas in artistic collaboration. Similarly, Marisa's process of blurring the boundaries between image and frame inform Maya's paintings, which are framed in tapestries woven from cloth-printed photographs.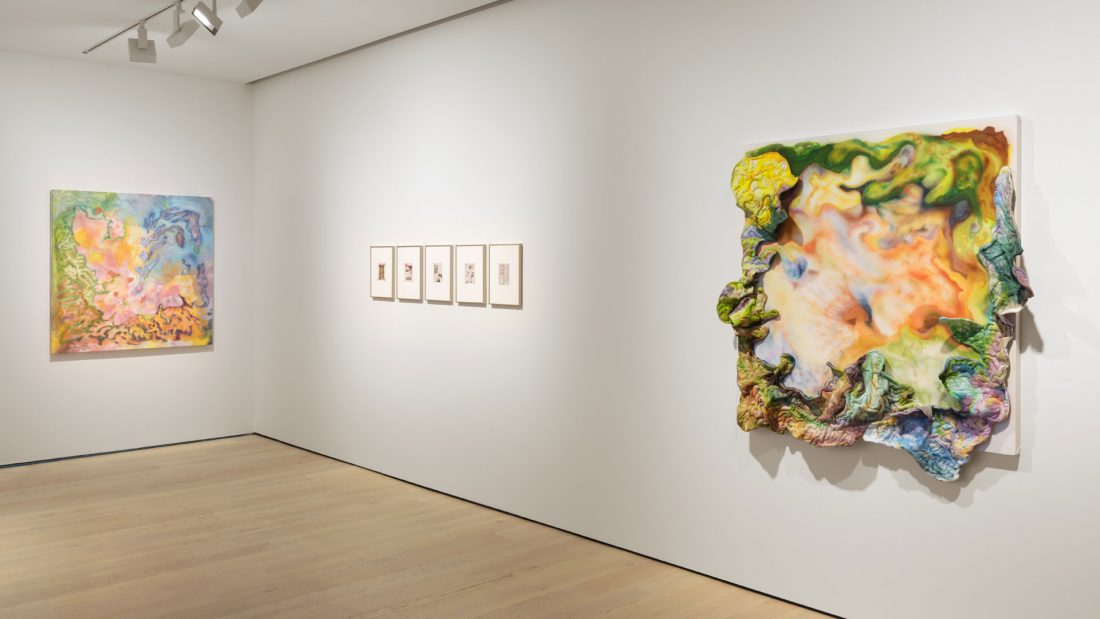 Photo: Rachel Topham Pohotgraphy.
Rather than taking new photographs, both artists draw extensively from online sources, such as memes and Craigslist ads. In doing so, they allude to the ways in which the images we see around us subtly construct our mental spaces; they shape our frames of references and even invade our dreams. Maya and Marisa observe how, in an age of targeted algorithms attuned to our tastes and preferences, it is increasingly difficult to know when an idea is original or if it came from elsewhere. Resisting the push to insist on originality, the artists embrace this ambiguity as they readily take queues from each other's work.
Subscribe to The Polygon Podcast on iTunes, Spotify, and Google Podcasts.