In this episode: a conversation between two professional archivists that was inspired by the launch of our new chapbook, co-published with Information Office, about the early history of the local Chilean community.
You can listen with the player above or iTunes, Spotify, and Google Podcasts.
Follow us on Instagram for more content from this episode.
Banner Image: Stevedores at Moodyville, 1889, Courtesy CVA MiP2N26; Episode Art: Manuel Andrew with Violet Savadra (nee McCrimmon) and her son Leo, in backyard at 604 W. Queens Rd. NVMA #6418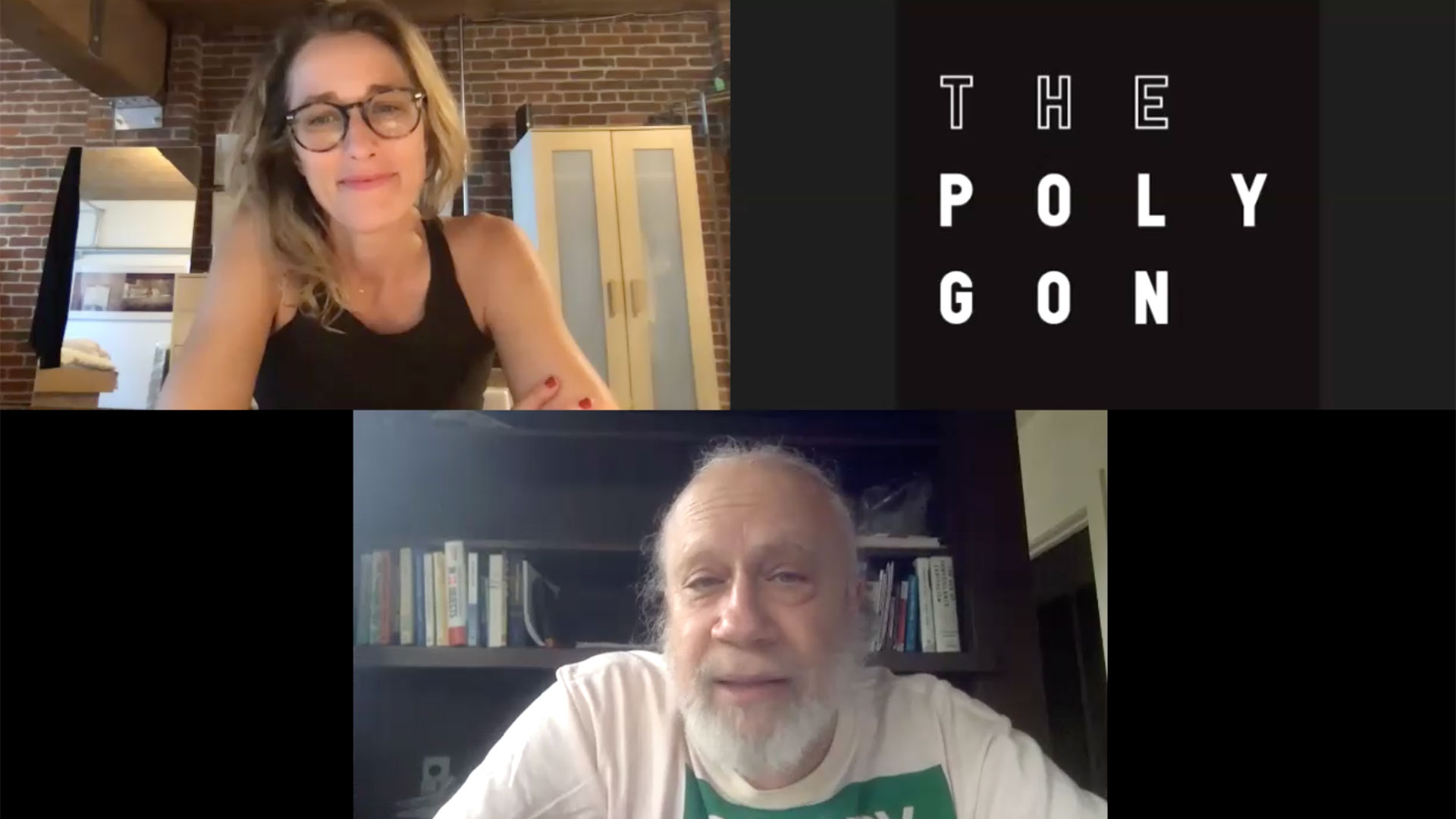 Jessica Bushey is an archivist, artist and educator. She is currently the Archivist for the North Vancouver Museum & Archives, which preserves historical public records of the City and District of North Vancouver and personal archives of north shore individuals, organisations and businesses. Jessica is also an Adjunct Professor of Archival Studies at UBC and a Sessional Instructor of Cultural Heritage Management at UVic. Her artistic practice focuses on technologies of memory and explores ephemeral communications as fixed objects.
Howard Besser is a scholar of digital preservation, digital libraries and preservation of film, video, and new media. He is professor of Cinema Studies and founding director of New York University's Moving Image Archiving & Preservation Program, as well as Senior Scientist for Digital Library Initiatives for NYU's Library. His current research projects involve preserving and providing access to the changing nature of media. He played an active role in the Occupy movement as a member of Activist Archivists, a group of information professionals who helped preserve documentation of the Occupy movement.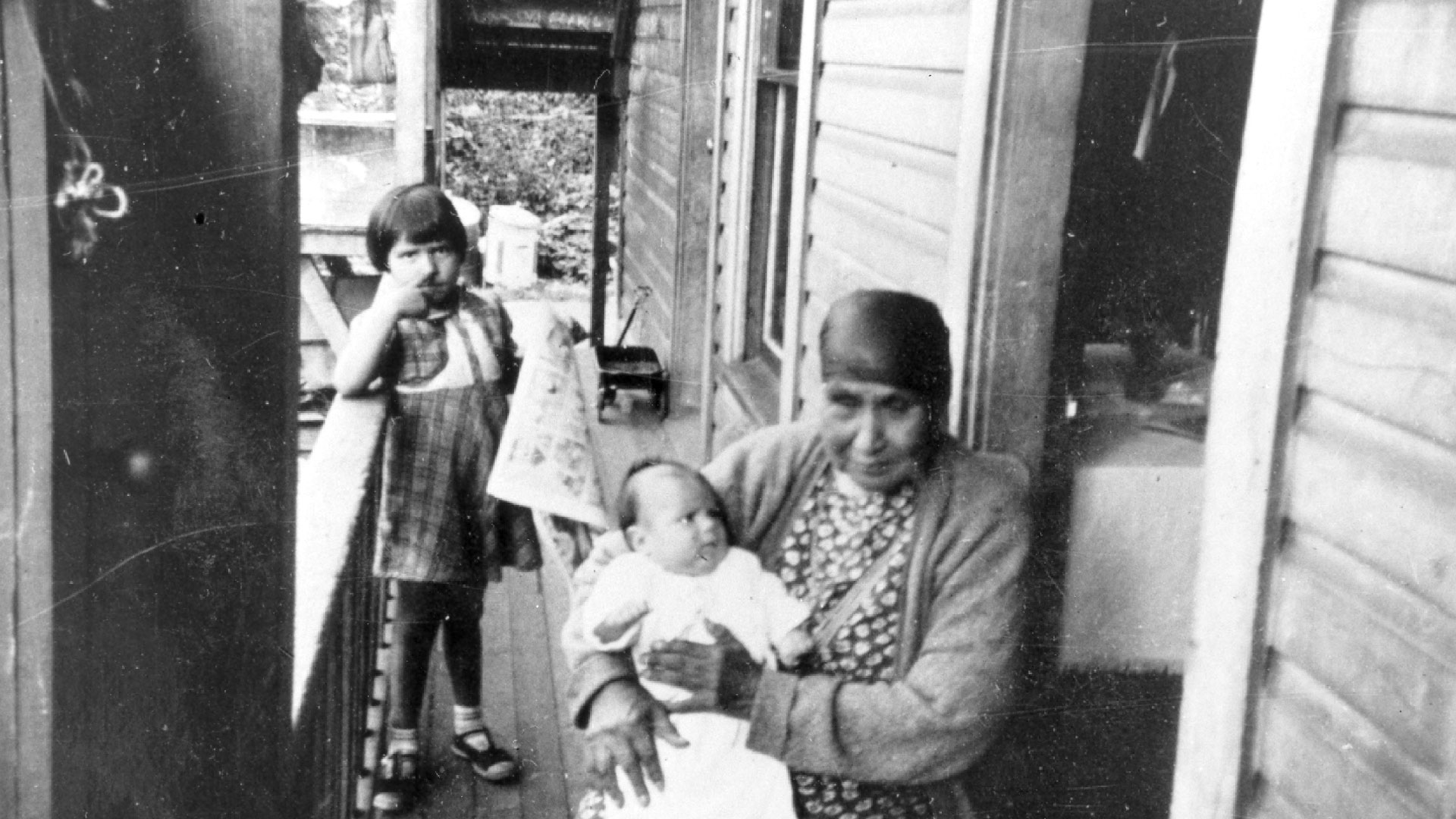 Credit: Mrs. Katherine Cordocedo with great grandson Jerry Silva and granddaughter Frances Newman outside apartment block at 308 W. 2nd St. 1940, NVMA #6811
The North Vancouver Museum & Archives' documents related to early Chilean families offer clues to this little-known history of how Chilean men jumped ship to stay in Moodyville, where they built their lives.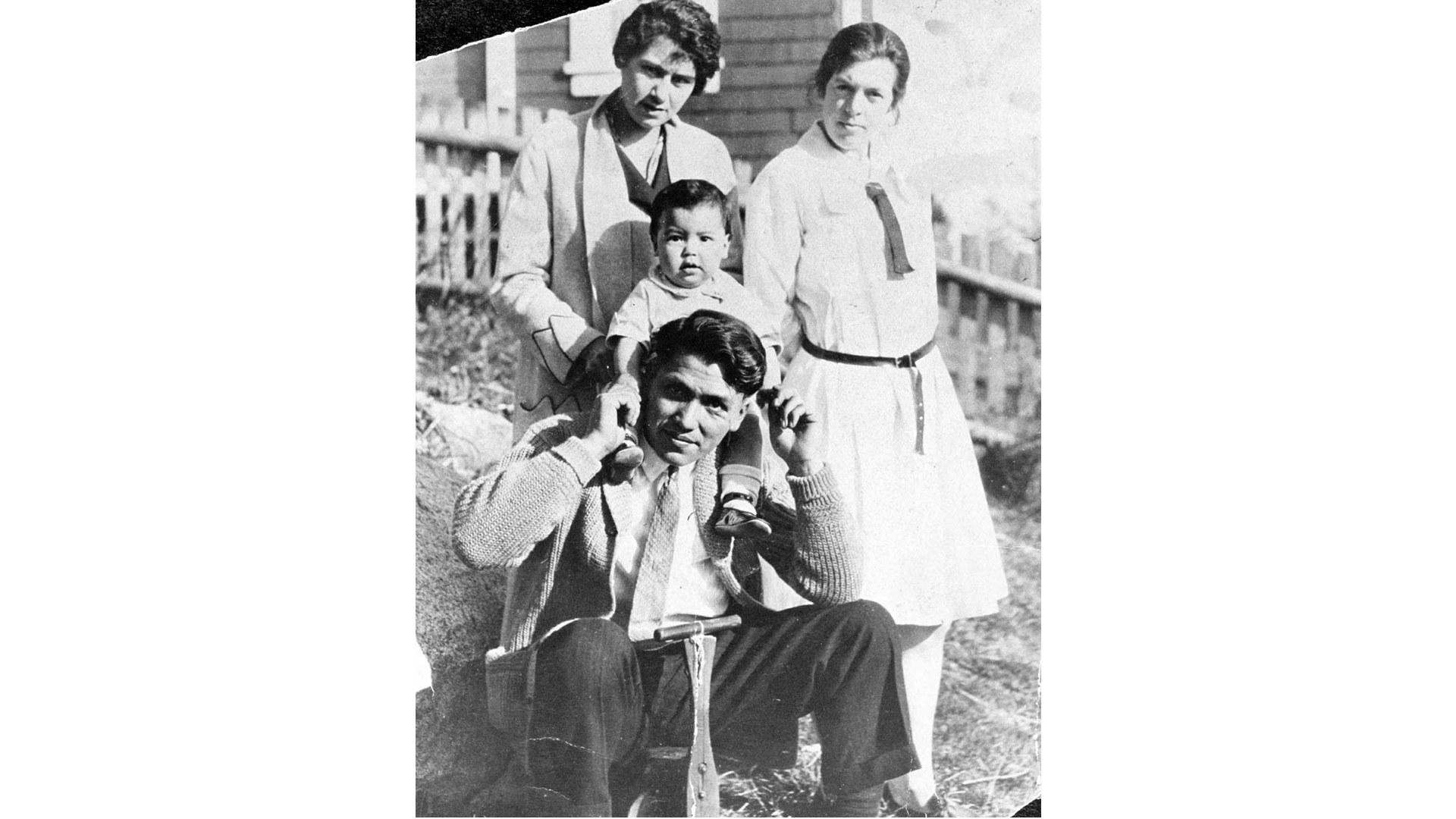 Credit: Mr. Frederick and Mrs. Violet Savadra & son Leo. Alert Bay, BC. c. 1929, NVMA 6420
These Chilean immigrants, commonly referred to as Chilaenas, joined a diverse population in what is now North Vancouver. Alongside Indigenous People and English settlers, the area was inhabited by Hawaiian and French communities. Interracial marriages were common and names were often Anglicised, as with the Parkers who were from Hawaii.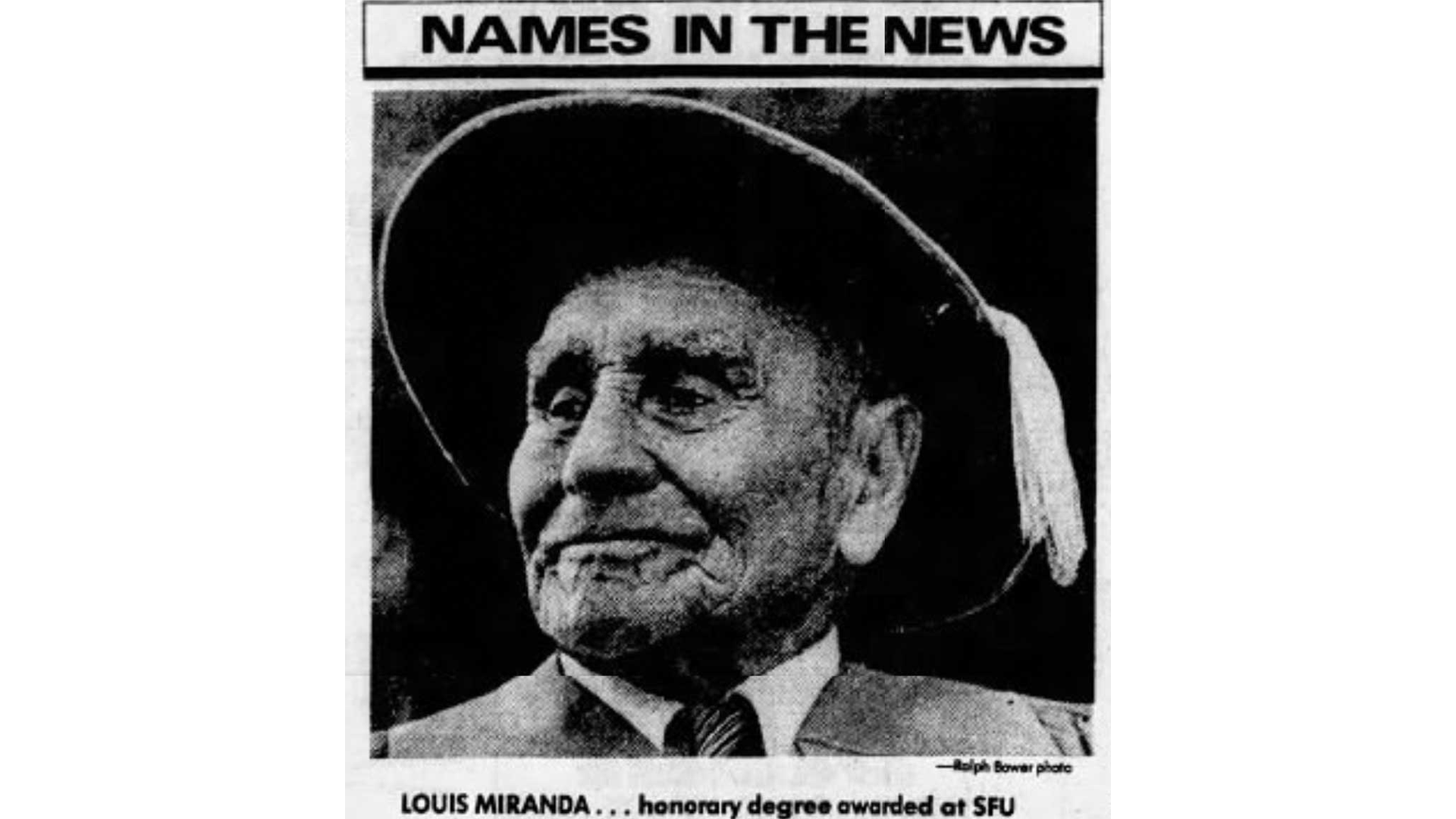 Credit: Ralph Bower, 1981, Vancouver Sun
Sxaaltxw – Chief Louis Miranda was an influential Squamish Nation Chief for over fifty years who produced a two-volume study of the Squamish language. His remarkable work was critical to the preservation and revitalisation of Indigenous languages. He was born in 1892 to a Squamish woman, Cecelia, and a Chilean man, Francisco (Frank) Miranda. An excerpt from an unpublished oral history of Moodyville, transcribed and abridged by Squamish Nation Department of Communication, 1969-1976, was published in Presentation House Gallery's co-publication with The Capilano Review (issue 3.8).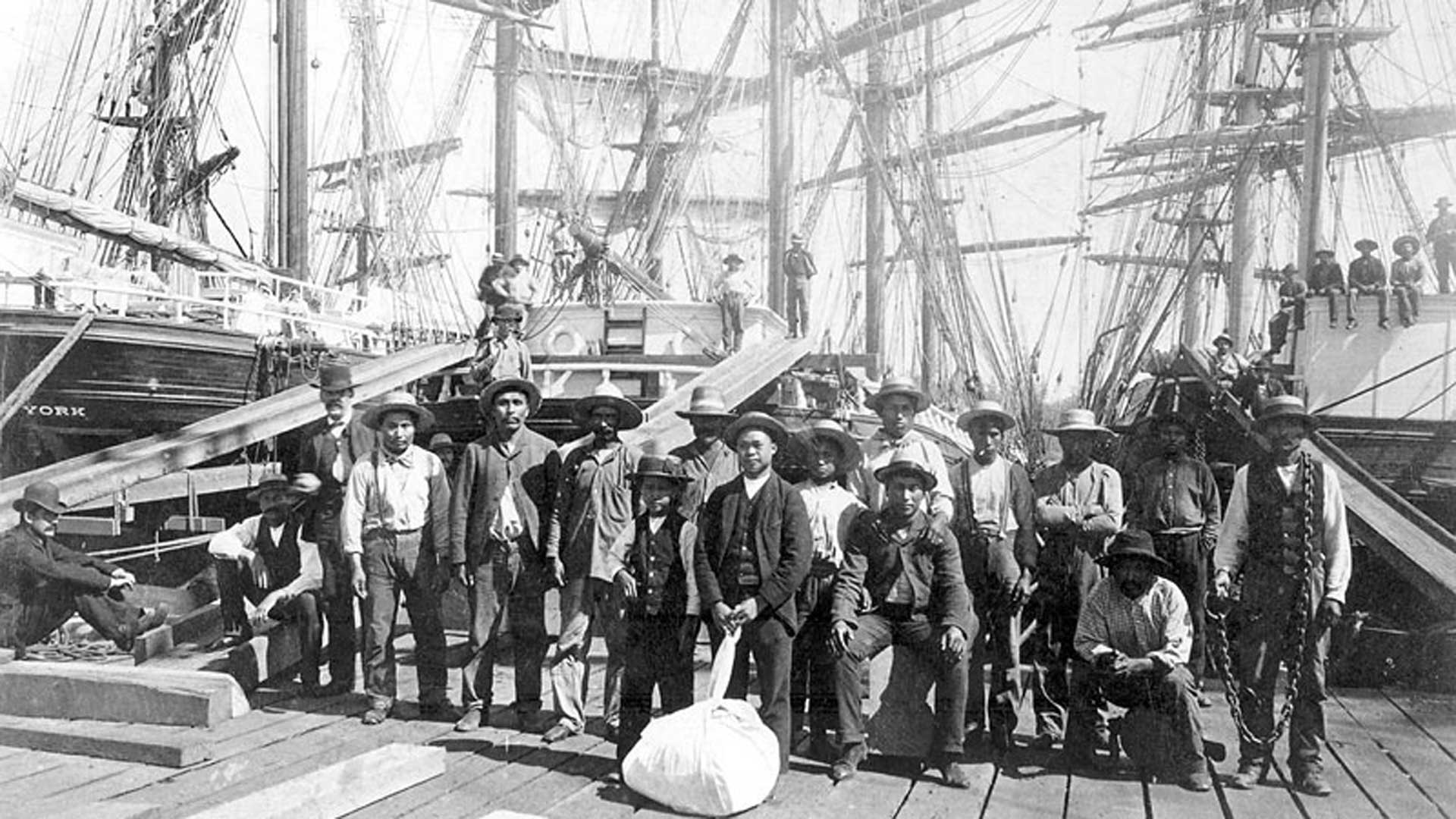 Credit: Stevedores at Moodyville, 1889, Courtesy CVA MiP2N26
This photograph shot on the docks of Moodyville reveals the ethnic diversity of Moodyville society. South Americans, Asians, Europeans, Africans, North American settlers and Indigenous People worked together as stevedores. The third man from the left is Joe Capilano (later Chief Joe Capilano – Sa7plek) and in front with a bundle is 16-year old William Nahanee Sr who was born on Kanaka Ranch near Stanley Park.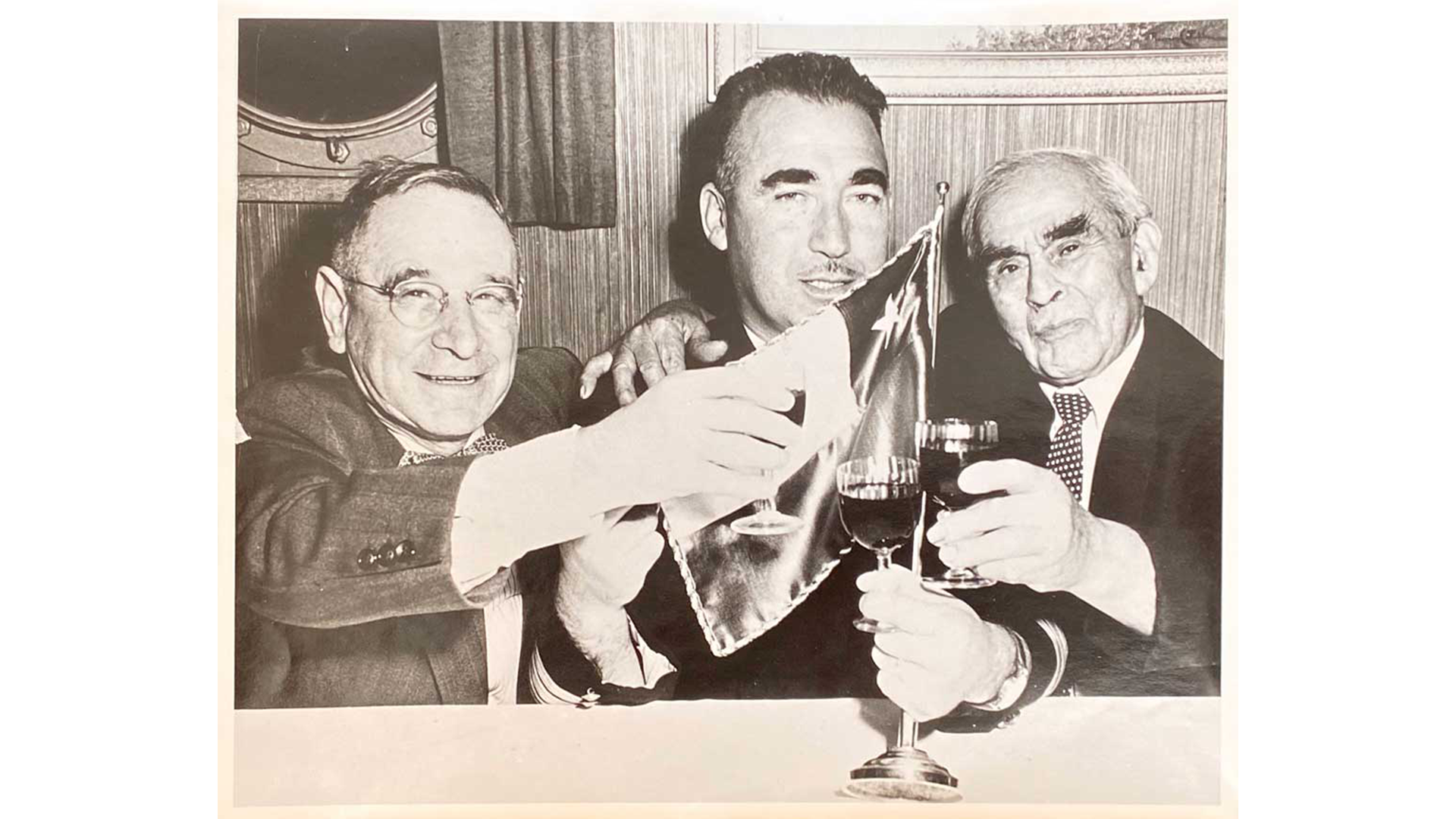 Credit: Celebrating Chilean Independence Day. Manuel Silva (right) with Captain Vargas (centre) and Chilean Consul H.G. Morris. 1953, NVMA #6364
These histories have been recently revisited through the work of Jean and Roderick Barman, in collaboration with North Vancouver artist Jenn Ashton, great-great granddaughter of Chilean immigrant Segundo Carrasco. In The Polygon Gallery's new publication Parallels 02, produced in collaboration with Information Office, the Barmans access Ashton's family archive to bring awareness to this little-known but significant chapter in North Shore history. The full book can be viewed and read here.

Credit: Occupy movement photograph, courtesy Howard Besser
Howard Besser was actively involved in collecting born-digital material related to the Occupy movement that emerged in late 2011 and quickly spread across the U.S. and then to other parts of the world. The primary tactic was to occupy public space 24/7.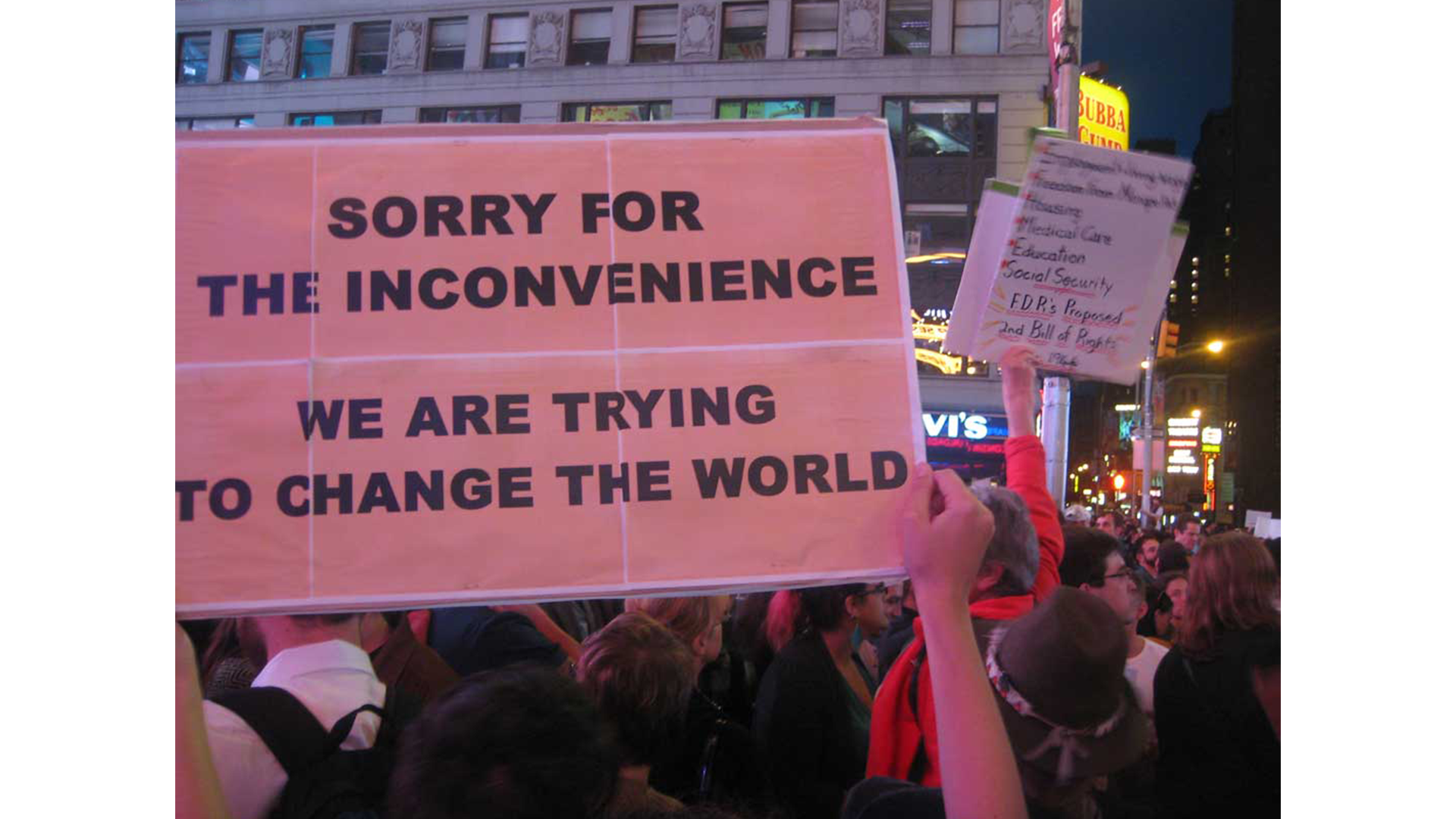 Credit: Occupy movement photograph, courtesy Howard Besser
These photographs taken by Howard Besser portray the scope of concerns and political messages, and assert that physical bodies carrying placards can have impact, as we have learned through recent demonstrations of citizen resistance. The Occupy archive is derived from the vast quantities of digital photographs, videos, and audio recordings that were posted online. This led to the formation of Activist Archivists, who have gathered in-depth information on a dozen projects relating to movements organised and captured through digital media.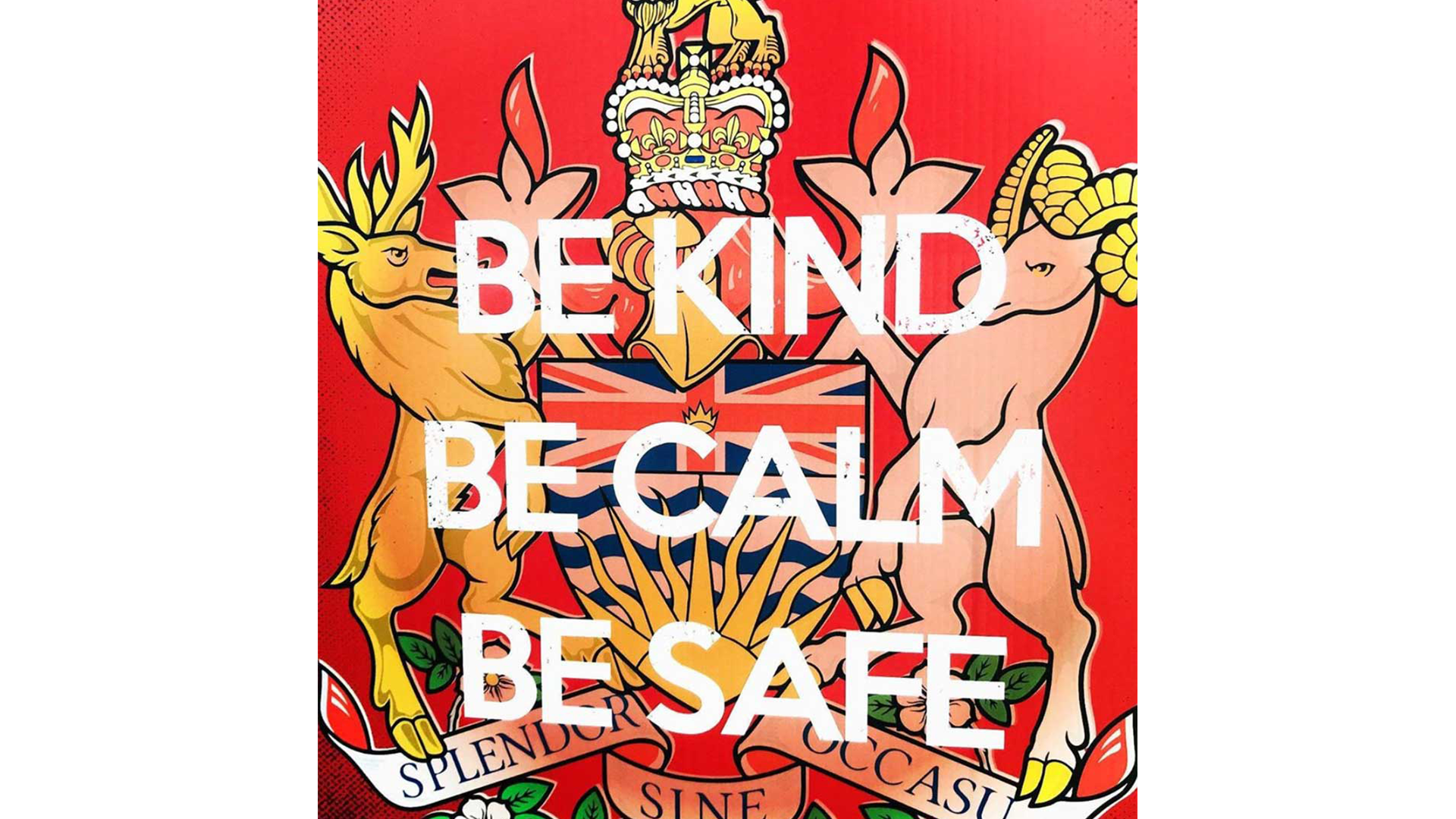 Credit: @hood.terry on Instagram
Committed to archiving history in real time, the North Vancouver Museum & Archives is actively soliciting information related to COVID-19. While traditionally, archivists were trained never to refuse historical documents and ephemera, working in the digital realm demands that they take on a new, active role of sifting through the excess of online material in order to preserve records. Becoming increasingly proactive and vocal, today's archivists realise that archives are in jeopardy of not being saved, and critical histories will be lost.
Subscribe to The Polygon Podcast on iTunes, Spotify, and Google Podcasts.