In this episode, The Gallery's Chief Curator Helga Pakasaar is in conversation with art patrons Claudia Beck and Andrew Gruft.
You can listen with the player above or iTunes, Spotify, and Google Podcasts.
Follow us on Instagram for more content from this episode.
Banner image Xavier Miserachs, El Piropo a la Via Barcelona, detail, 1962. Episode art: Nova Gallery, 1972 W. 4th Avenue, currently occupied by Zulu Records, in Kitsilano with Jeff Wall's The Destroyed Room" (1978) installed in the window.

Claudia Beck and Andrew Gruft have been loyal supporters of The Polygon and in its previous life as Presentation House Gallery since our early years. Their significant photography collection spans the beginnings of the medium to recent contemporary art. In 2015, we presented Eye to Eye, an exhibition of portraiture drawn from their collection, followed by a co-publication with The Capilano Review. As art dealers, patrons and occasionally as curators, Claudia and Andrew have made important contributions to the visual arts, especially photography, in our city for almost fifty years.

From 1976 -1982 Claudia Beck and Andrew Gruft operated NOVA Gallery at 1972 West 4th Avenue in Kitsilano that was the first commercial gallery and bookstore in Vancouver devoted to photography. Important exhibitions by international and many local artists took place at NOVA including the first exhibition of Jeff Wall's backlit cibachrome, Destroyed Room in October 1978. Andrew claims that the street-facing installation caused several car accidents.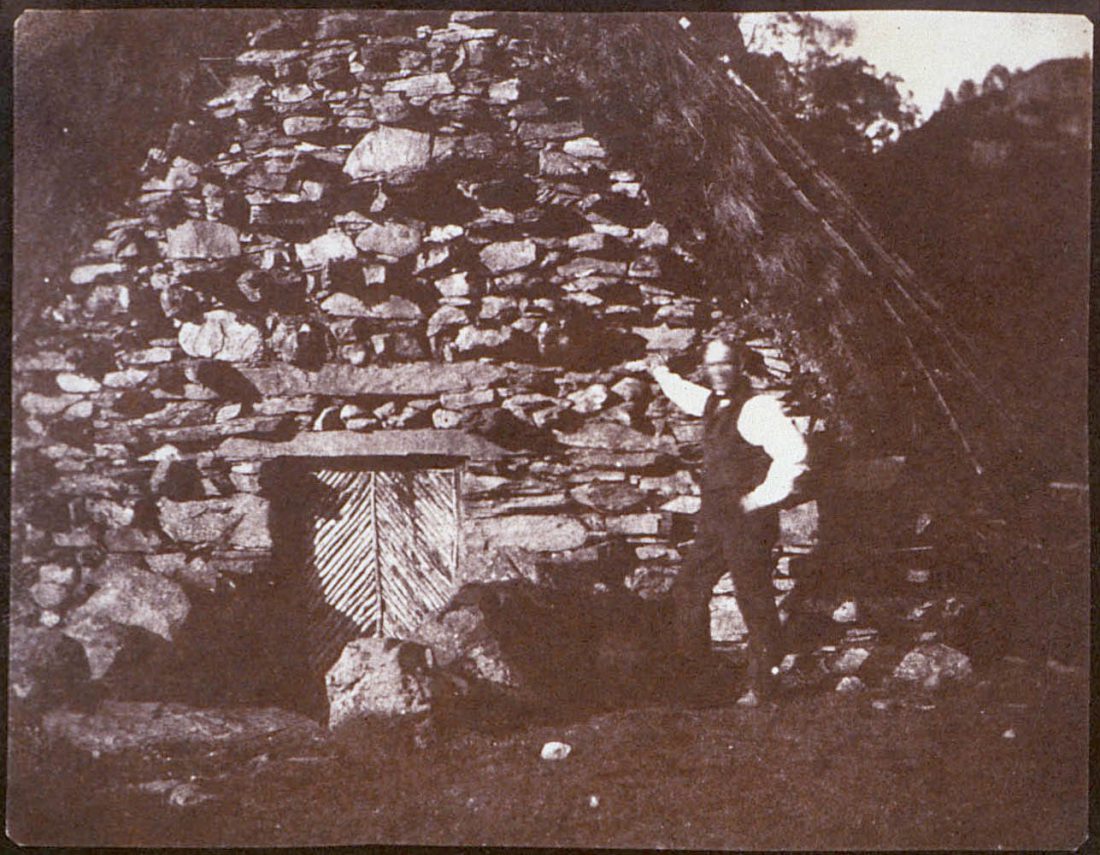 William Henry Fox Talbot, Charcoal Burners, 1845

During that period, photography was still readily available for purchase and significant private collections were being put together including those of Andre Jammes and Gilman Paper as well as public institutions like the National Gallery of Canada that began its remarkable photography collection in 1967. Claudia and Andrew donated a large part of their collection to the Vancouver Art Gallery in 2005, celebrated in a major exhibition and publication Real Pictures, that forms a major addition to the gallery's photography holdings.
People were afraid photos weren't 'art' – Globe and Mail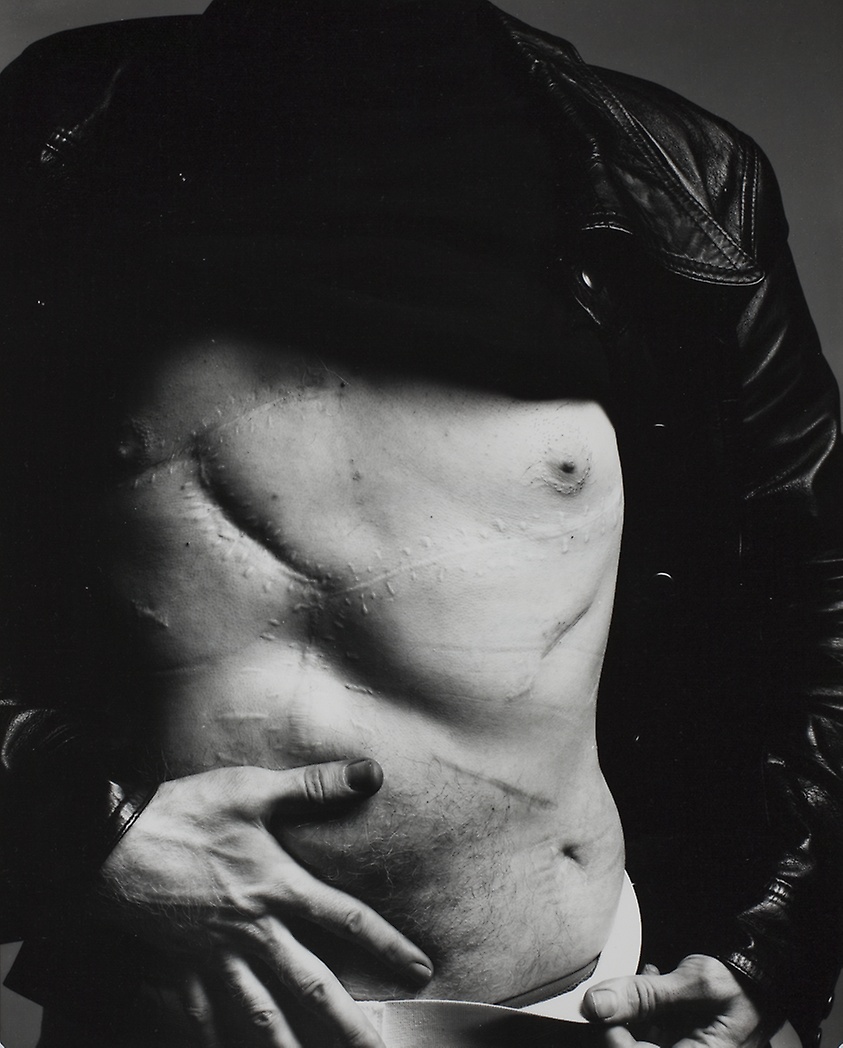 Richard Avedon Andy Warhol, artist, New York City, 8-20-69
NOVA introduced Vancouver to a breadth of rarely seen photography spanning historical prints to conceptual art of the day. The gallery's inventory ranged from an early 1845 calotype by William Henry Fox Talbot to Mexican classic photography by Manuel Alvarez Bravo to fashion photographer Richard Avedon's view of Andy Warhol's torso to local conceptualist Theodore Saskatche Wan.
For the Eye to Eye publication, 50 writers were invited to "play the part of the dramaturge, the essayist, the poet, the historian, the critic, or the jester" in response to single photographs, including David Campany, Maria Fusco, Esther Leslie, Daphne Martlatt, and Aaron Peck. Sold in our bookstore.
Eye to Eye included classic work by the most renowned twentieth century photographers such as Henri Cartier-Bresson, a nineteenth-century albumen print by Victoria's Richard Maynard who was the first photographer to document Indigenous settlements around Smith Inlet, and American photographer and filmmaker Katy Grannan.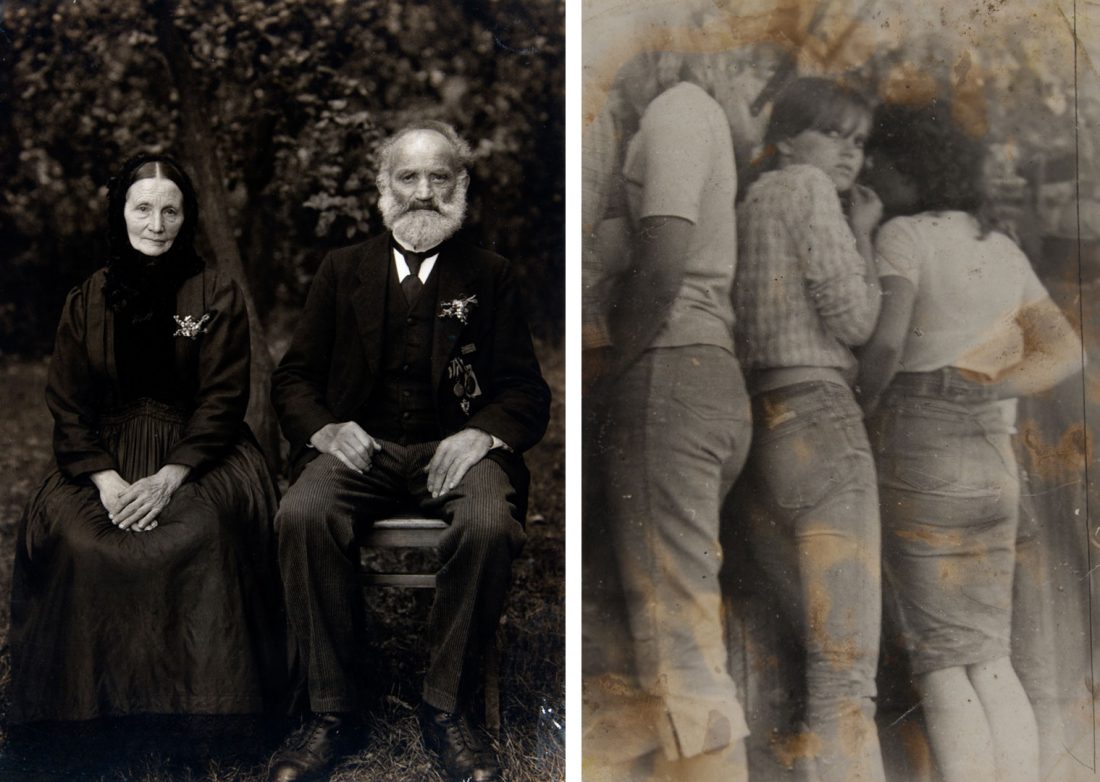 August Sander, Westerwald Farmer's Couple, 1927. Miroslav Tichy, Untitled, c.1970s
Claudia and Andrew bring astute intuitions and curiosity to their ongoing search for pictures that are compelling as images as well as objects. Andrew spent many years looking for the "right" August Sander, and finally found this rarely-seen vintage print. Less interested in iconic photographs, they have been drawn to obscure Czech photographer Miroslav Tichy, documents of important social events, and early tintypes.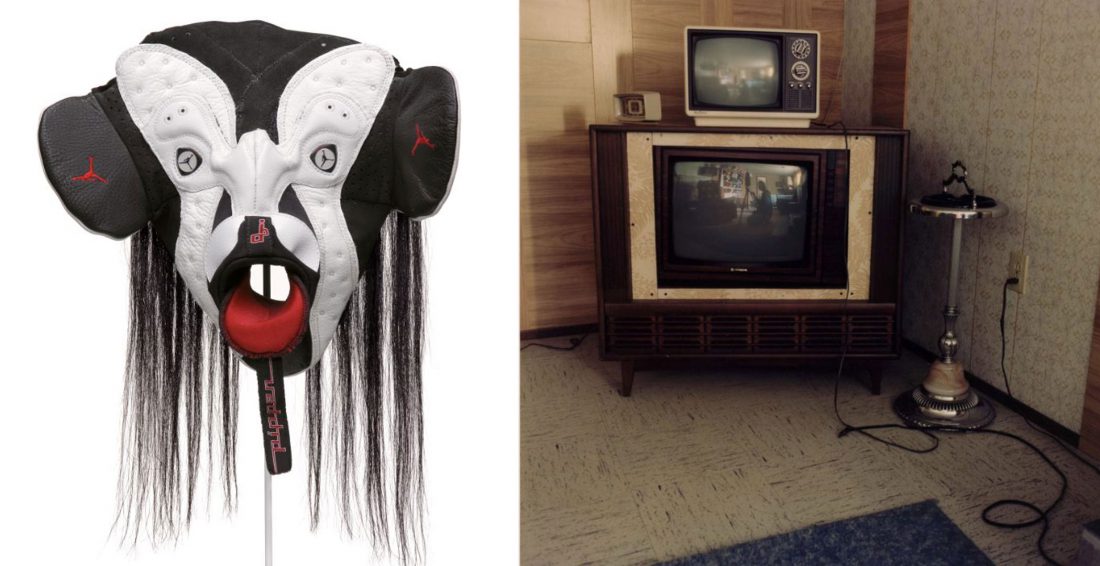 Brian Jungen, Prototype for New Understanding #4, 1998. Karin Bubas, Two TVS and an Ashtray, from Florence and George, 1998
An important priority for these collectors is their longstanding commitment to supporting local artists. For instance, close to the time of its creation before Brian Jungen became prominent, they purchased one of his Nike masks, and they continue to avidly support emerging and established artists.

Owen Kydd Composition, Warner Studio (on Pink), 2012
Always on the lookout for new discoveries as in their NOVA Gallery days, Claudia and Andrew continue to engage directly with photographers and participate in art discourses.

Stephen Waddell. Expulsion, 2018
Subscribe to The Polygon Podcast on iTunes, Spotify, and Google Podcasts.