This week's podcast features The Polygon's Director Reid Shier in conversation with architects Patricia and John Patkau. Patkau Architects, founded in 1978 by this wife-husband team, recently won their nineteenth Governor General's Medal in architecture for the design of The Polygon Gallery. Patricia and John have won numerous other awards, and are members of the Order of Canada.
You can listen with the player above or iTunes, Spotify, and Google Podcasts.
Follow us on Instagram for more content from this episode.
Episode artwork: Attilio Fiumarella
John and Patricia Patkau talked with The Polygon's Director Reid Shier via Zoom on May 13.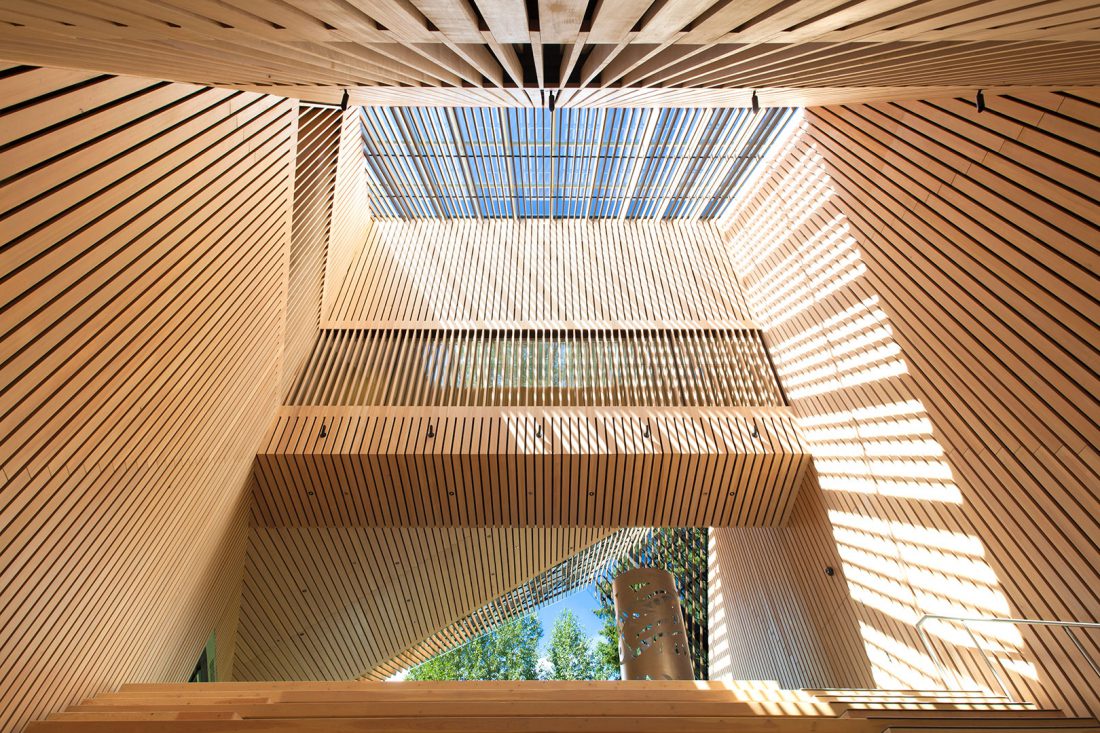 Audain Gallery
Patkau Architects have masterminded many iconic buildings in Metro Vancouver, across Canada and abroad. Among these are other landmark galleries and museums, such as the Audain Art Museum in Whistler, BC
For nearly 40 years, Presentation House Gallery was based at 333 Chesterfield Avenue, in a historic building constructed in 1902. Over the decades, the building served many purposes, and was eventually reclaimed by the North Vancouver community in the 1970s as a space for art and culture. The Gallery operated out of this building from 1976 to 2017, and Presentation House Theatre continues to.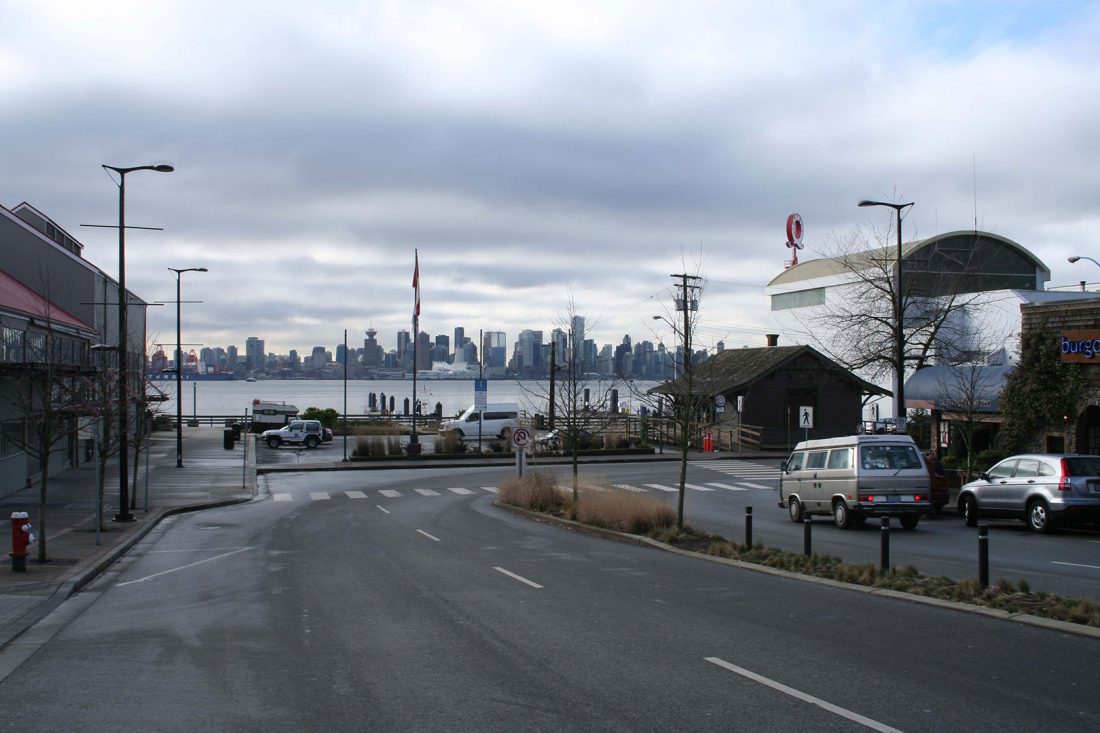 Presentation House Gallery's new home took shape at the foot of Lonsdale Avenue on Carrie Cates Court. Formerly, this was a parking lot alongside the "Cates Tug" shed, a building used for tugboat maintenance. After being decommissioned in 2010, the City of North Vancouver proposed the tug shed be retrofitted and refurbished as Presentation House Gallery.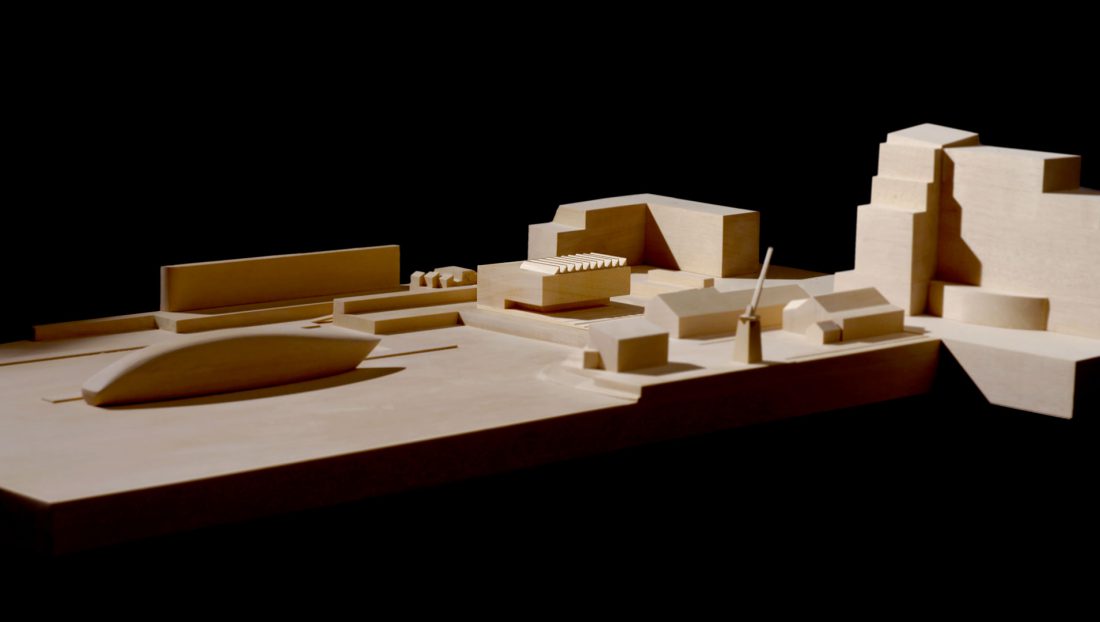 The Patkaus were chosen through an architectural competition in 2011, and began their design work that year. Retrofitting the Cates Tug building proved too prohibitive, so the Patkaus began work on new building concepts, often employing wooden models to test out various design iterations.
When asked about buildings that were influential in their design process, the Patkaus singled out the Kunsthaus Bregenz in Austria, designed by Swiss architect Peter Zumthor, as an inspiring example of a small museum carving out a vibrant public square.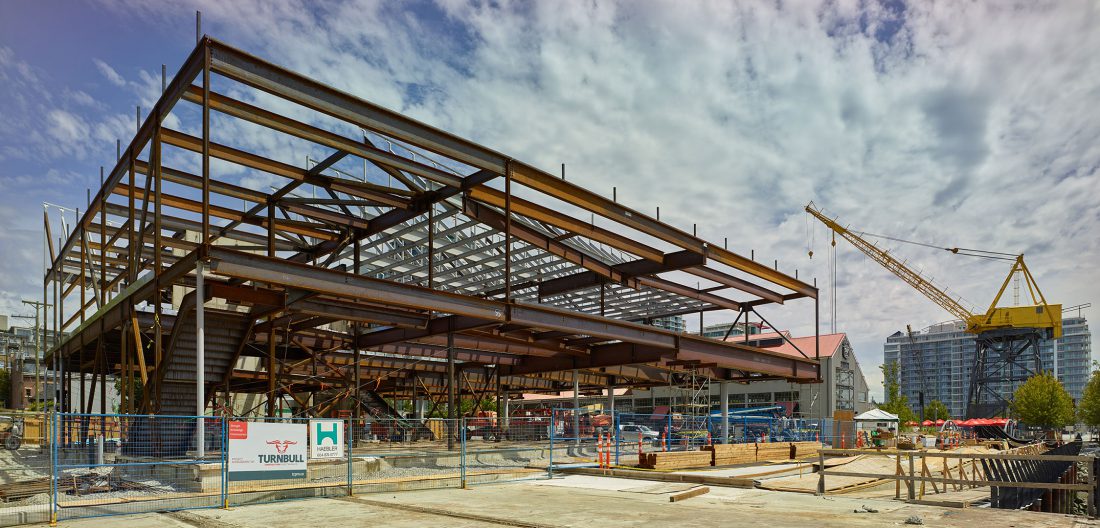 Construction broke ground in January 2016, and continued through to Fall 2017. This process was thoroughly documented by several photographers. Among them were artists George Lawson, Theo Terry, Ryan Stella, as well as board member Stan Douglas, who took this photo.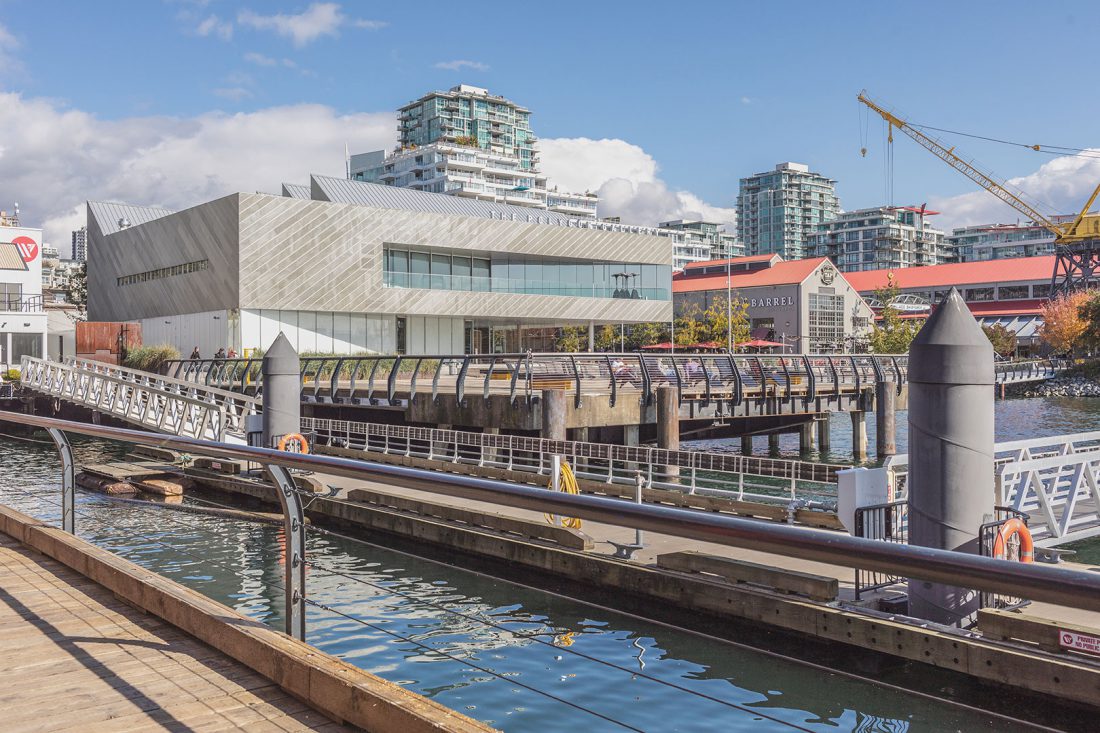 The Polygon Gallery was completed on time and on budget, opening its doors to its first visitors in November 2017. Since then, we've been grateful to build on Presentation House Gallery's great legacy in a new building that can accommodate much, much more for our audiences. We are very eager to return to it soon, and to welcome everyone back.
Subscribe to The Polygon Podcast on iTunes, Spotify, and Google Podcasts.
www.patkau.ca
@patkauarchitects